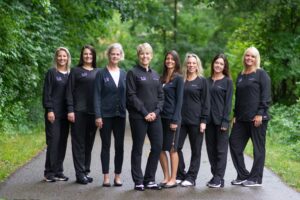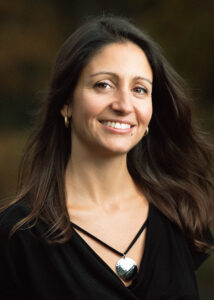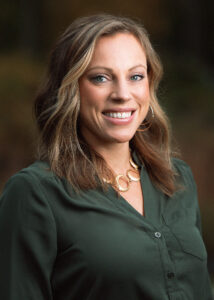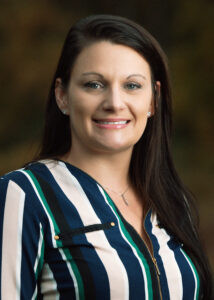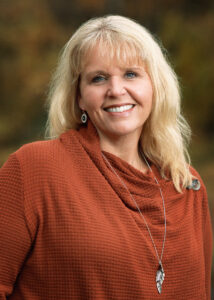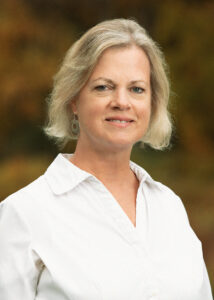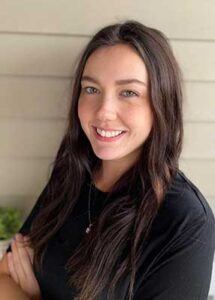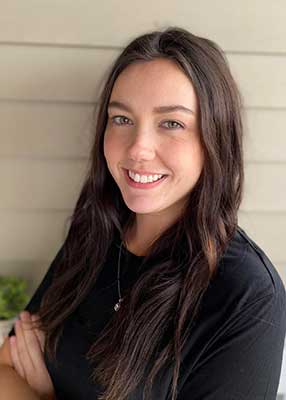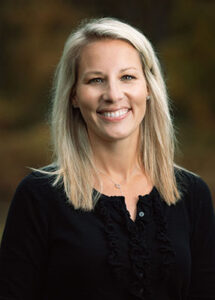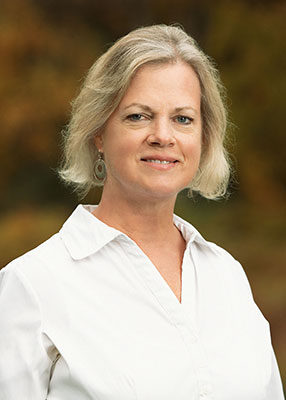 Office Manager Mary
Mary is no stranger to the dental field as she has over 38 years of experience in the dental industry. Mary is also the first friendly face you will see upon arrival at KM Dentistry and she is ready to help our wonderful patients with any insurance, billing and scheduling needs. When she is not in the office, Mary enjoys camping and spending time with her family and friends.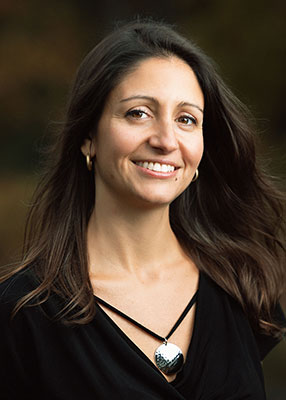 Receptionist Kathy
Kathy has been with this dental practice since 2013 and her primary role is helping with reception tasks. Kathy is instrumental in keeping the office running smoothly and efficiently through her excellent execution of multiple tasks and willingness to take on any additional responsibilities as they arise. Kathy is always willing to assist and does so with a smile. In her free time, Kathy enjoys spending time with her family, baking and time outdoors.
Hygienist Courtney
Courtney's career in the dental field began while she was in high school through an opportunity within a medical occupations program. Courtney is a 1998 graduate of the Kalamazoo Community College dental hygiene program. Courtney's passion is to connect with her patients while providing comfortable care and patient education on oral hygiene and needs. She feels blessed that her dental team and patients are like family to her. In her free time, Courtney enjoys working outdoors, home improvement projects, golfing, church, playing cards and most of all spending time with her family.
Hygienist Melissa
Melissa completed her dental hygiene education in 2009 at Kalamazoo Valley Community College. It was during her education at KVCC that Melissa quickly became passionate about dentistry. Throughout her career, Melissa has enjoyed the relationships she has developed with her patients, as well as with her fellow team members. Melissa loves to help patients achieve their hygiene goals through education and providing comprehensive preventative care. Melissa is also committed to making hygiene appointments comfortable and personalized in a safe and trusting atmosphere. In her free time, you will find Melissa busy with her husband and two very active young children who enjoy sports, travel, and summers on the lake.
Hygienist Michelle
Michelle has been a hygienist for 12 years. In her free time, Michelle enjoys time spent with her family including her husband, two children, a bunny and a cat. In the summer time, their family fun includes riding their dune buggy at Silver Lake, camping with family and friends, biking, hiking or just playing on the beach. In the winter, family fun includes downhill skiing at Bittersweet ski resort. Michelle and her family are avid Michigan State fans—thanks to her son's love of sports and Michigan State too. Michelle's goal as a hygienist is to treat every patient like family and she looks forward to helping each patient have healthy and happy smiles!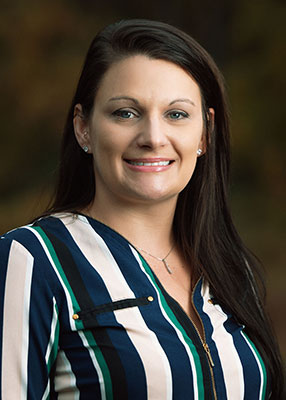 Dental Assistant Kelley
Kelly is an experienced dental assistant with a passion for helping others and providing optimal patient care. Kelly studied dental assisting at Olympia Career Training Institute and has expanded her skills to include training in orthodontic care. In addition to Kelly's skill and compassion, she is committed to creating a positive patient experience during every dental appointment. Outside of work, Kelly stays busy with her two daughters including time spent kayaking, playing with their pet ducks and attending her daughters' sporting events.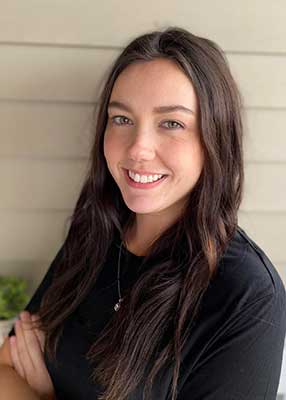 Dental Assistant Alainna
Alainna completed her CDA through Ross Medical School. Since completing her CDA she has had experience with pediatric patients, orthodontic care, and general dentistry. Alainna is very personable, and she is committed to making our patients feel right at home while providing a positive experience at our office. Outside of work Alainna enjoys outdoor activities such as golfing, kayaking, and spending time at the lake. Most of all, she loves spending time with her cats, Dakota and Finn.